Georgia's Source For True Hard Money Loans

WE DO COMMERCIAL & RESIDENTIAL INVESTMENT PROPERTIES IN GEORGIA ONLY AT THIS TIME!!!
BROKERS, AGENTS & CONSULTANTS PROTECTED!
What Is Hard Money Lending?
WHAT IS HARD MONEY LENDING
?
Hard money (private money) lenders are commercial real estate lending companies offering a specialized type of real-estate backed loan. Hard money lenders provide short-term loans (also called a bridge loan) that provide funding based on the value of real estate that has been collateralized for the loan. Hard money lenders typically have higher interest rates than banks (between 11 and 16%) (65% LTV) because they fund deals that do not conform to bank standards.
WE ARE CURRENTLY ACCEPTING GEOERGIA HARD MONEY LOAN REQUESTS ONLY AT THIS TIME
Please note that we are currently accepting Georgia hard money loan requests at this time.
No Gimmicks, No Games, No Doc Loans!
SUBMIT YOUR LOAN DIRECT!

ATTENTION: HARD MONEY BROKERS & RESPECTIVE BORROWERS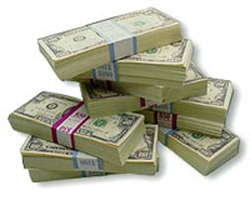 We Specialize In All Non-Flagged Properties
* Residential Rehab Lending
* Commercial Bridge Lending
* Lending on Vacant Land
* Full Doc, Light Doc, No Doc Options
* Investor, Broker, Borrower and Realtor Friendly!
* 1 loan or bundle multiple properties! We are Hard Money Jumbo Loan Pro's!
* Close in your personal or LLC name
* Answers within 24-48 hours!

We Are Looking For The Following Property Types To Lend On:
Also, UNIQUE PROPERTY TYPES

WE TURN NOTHING DOWN!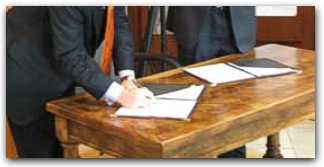 About Southeast Private Lending:
We are a direct source of money for those looking for Private Money loans in the Southeast U.S. We work closely with a silent group of non-soliciting private money real estate investors that depend on us to review and screen incoming loan submissions so it reaches the proper lender.
Southeast Private Lending's exclusive lenders are dedicated to providing hard money loans to people who cannot qualify for traditional bank loans. Typical rates & fees for hard money loans are a 11-16% Interest rate and 5-10 points of the total loan amount depending on how big the loan size is.
Hard Money loans are a great option for those that are looking for a temporary loan or cash out that cannot provide documentation or proof of credit worthiness. No matter how large the dollar amount you're seeking, we have immediate true private money at our disposal and our lenders are hungry for business. They're movers & shakers, not time wasters even in the worst economic circumstances.
For decades, we have been assisting business owners, investors, property owners and entrepreneurs alike secure quick rehab, refinance, cash out & purchase loans at the most critical times in their business or personal dealings.
But, as you may already be aware, obtaining even a hard money loan through or a broker or by yourself can be a daunting, tedious & time consuming task. The question you have to ask yourself is: Why waste time hoping for a lender to say YES to your loan request, shuffling and digging up documents to satisfy the so-called PRIVATE MONEY LENDER.
Here, there are no games or gimmicks. Just a yes or a no answer regardless of documentation or credit.
You see, whether you are a borrower or broker, you won't waste time with us. We work closely with an inside group of the most liquid Hard Money Commercial Lenders in the Southeast U.S. that wish to remain discreet through us, and each one of them specializes in their own loan types, so when a Commercial Loan regardless of how big or small is received, it is reviewed by our staff and sent to the proper lender. This increases the probability of loan closure ten-fold because it is in the right hands from the moment it submitted. No time wasted, and super-fast funding!
Unlike many other hard money brokers, we don't blindly throw your loan to a lender that is not suited to fund it.
CURRENT REAL ESTATE MARKET CONDITIONS:
Currently, most banks and even private money lenders aren't processing loans like they used to. It use to be that 8 out of 10 loans submitted loans closed, now it seems like it's more like 1 out of 10 which is why it is crucial for you to submit your loan to the proper lender from the start for you or your clients sake. And guess what, it's getting worse.
WE ARE A TRUE SOURCE FOR HARD MONEY, NOT A PRETENDER:
This industry can be confusing to navigate, and distinguish between who's a lender, who's a broker and who's just trying to squeeze money out of you through outrageous due diligence fees.
The fact is, the vast majority of hard money lenders are just regular commercial loan providers that make brokers & borrowers believe that they have no loan requirements. However, they quickly start asking for more information... In the end, they require decent Credit Scores, lengthy applications and endless amounts of paperwork and still charge the same amount we do.
WE DON'T REQUIRE ANY OF THAT!!! That's right, no red tape!
We are the source of hard money that you or your client needs! Our lenders here are on stand-by waiting to fund your loan, and will tell you if they can or can't do it. In the event they can't do it or one lender find's it difficult, then they either pool money together or give it to a different lender in their inside circle of investors "with no extra fees".
No matter how you look at it, the probability of loan closure through us is higher because we have more immediate lenders and resources, even for the less-than-desirable loans.
Our goal is find your the hard money loan you need, not lead you on for weeks and months only to say no.
WHY SUBMIT A LOAN THROUGH US?
Currently, a borrower or his/he broker does not always know where to go to obtain funds for a loan. You see, no matter which broker you use, he or she will have a limited number of funding sources available. When a loan is received, the broker then analyzes the loan documents and decides which lender he wants to use.
Unfortunately, many brokers just don't know where to place it, therefore has no source to channel the loan. In most cases, they randomly choose a lender, submit the paperwork and hope for the best even if it means sitting and waiting weeks or months on it so they can be paid. The success rate through this blind shoot method is 30%.
We offer rapid commercial loan processing, and don't string borrowers or brokers along.
We work exclusively with well-connected lenders that work together to ensure whichever loan is placed through us reaches to the right lender making us a very efficient hard money loan vehicle.
If you're a broker, you're fees are protected through us!!! We don't shave off points at the signing table or make you cut your fees so that the lender ends up making more. That's not how we work.